Page Title, Social Icons for page template
Corporate Giving - Intro
Excellus BlueCross BlueShield is watching developments involving novel coronavirus disease 2019 (COVID-19) and what it means for those we serve. The COVID-19 pandemic is disrupting life for everyone as our communities battle this potentially deadly virus. Because of this disruption, we are carefully evaluating all corporate giving requests to assess where these dollars will do the most good as our communities begin to recover. We appreciate your patience and understanding.
Excellus BlueCross BlueShield receives hundreds of corporate giving requests every year. Each corporate giving request that benefits a 501(c)(3) charitable organization will be reviewed. Our corporate giving must follow all applicable laws, regulations, and corporate policies and refrains from contributing to political organizations, political candidates and labor unions (unless the payees are registered 501(c)(3) charitable organizations). In addition, we will not fund organizations that conflict with our corporate mission, goals, policies or products, including organizations that discriminate against persons or groups on the basis of age, political affiliation, race, nationality, ethnicity, gender, gender identity, disability, sexual orientation, HIV/AIDS status or religion.
Excellus BlueCross BlueShield's 31-county region includes: Broome, Cayuga, Chemung, Chenango, Clinton, Cortland, Delaware, Essex, Franklin, Fulton, Hamilton, Herkimer, Jefferson, Lewis, Livingston, Madison, Monroe, Montgomery, Oneida, Onondaga, Ontario, Otsego, Oswego, Schuyler, Seneca, Steuben, St. Lawrence, Tioga, Tompkins, Wayne and Yates counties.
Asset Publisher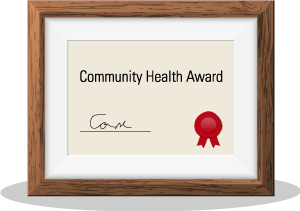 Community Health Awards
One of the ways we fulfill our mission is by presenting Community Health Awards to nonprofit organizations that share our goals. Selected organizations receive grant awards of up to $4,000 each to positively influence health by providing education, health and wellness programming, and valuable support services.
Awards Criteria:
Proposals should define clear goals for improving the health or health care of a specific population in the community. We encourage applications that use new and innovative ways to improve health.
Proposals may focus on:
Activities to improve the health status of the community or to reduce the incidence of specific diseases
Community wide health education, and/or wellness programming.
Group-specific health education, and/or wellness programming.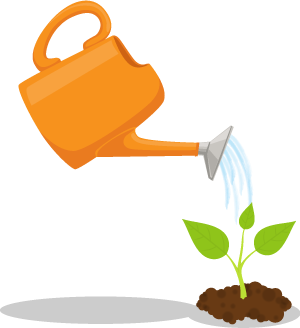 Corporate Sponsorship
Application Available: Year Round
Another way we seek to fulfill our mission is by investing with local nonprofit organizations through one-time funding opportunities that support a health specific program, event, service or need.
Corporate Giving - Community Health Awards modal
Modal for Community Health Awards
Corporate Giving - Corporate Sponsorship modal
Modal for Corporate Sponsorship