Excellus BlueCross BlueShield has named Lisa Betrus, Justin Hummel, Kelly Walters, and Dr. Mario Victoria to its regional advisory board.
"As a local health plan our mission is to help people in our communities live healthier and more secure lives through access to high quality, affordable health care. With their wide range of experience and expertise in healthcare, community wellness, and business, these individuals add breadth and depth to our board as we work to fulfill our mission," said Eve Van de Wal, Excellus BCBS Utica regional president.
Lisa Betrus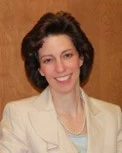 Lisa Betrus, MBA, LNHA serves as the Senior Vice President, Chief Value Officer for the Bassett Healthcare Network, and President of Valley Health Services and Valley Residential Services, located in Herkimer, NY. Lisa, a licensed Nursing Home Administrator, earned a Bachelor of Science degree in Health Services Administration at Ithaca College and completed her Master's in Business Administration with a concentration in finance at Sage Graduate School. An active community member, Lisa has been recognized with numerous awards for her career achievements and civic involvement, including WCNY Women Who Make America, the Genesis Group award for Outstanding Healthcare Leadership and The Ithaca College Outstanding Young Alumni. Lisa currently serves on the boards of the Central New York Community Arts Council (The Stanley Theater), Mohawk Valley EDGE, and Workforce Investment Board for Herkimer, Madison and Oneida Counties.
Justin Hummel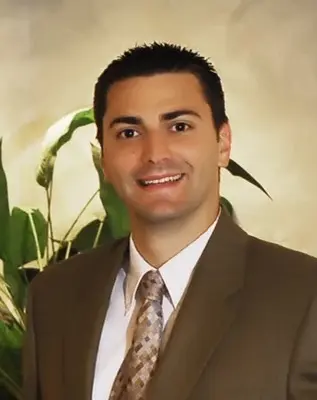 Justin Hummel is Chief Executive Officer of Hummel's Office Plus, the largest independent office supply dealer in Upstate New York. Justin earned his Associate of Arts and Sciences degree in Business Administration from Herkimer County Community College. He was a recipient of the Genesis Group Striving for Success award and the Central New York Business Journal 40 under 40 award. An active community member, Justin currently serves on several boards including Herkimer County Chamber of Commerce, Pinnacle Affiliates, Mohawk Valley Edge, and Little Falls Hospital. Within these organizations, Justin's commitment includes roles on various committees.
Kelly Walters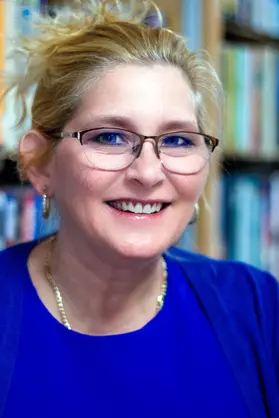 Kelly Walters is the Executive Director of 50 Forward Mohawk Valley, a position she has held for over 18 years. She earned her Bachelor of Arts degree in Political Science from Utica College. In addition to working with seniors and the community for over 25 years, she previously served two terms on the City of Utica Common Council. Kelly has been the recipient of several awards including the NeighborWorks America® – The Dorothy Richardson Award, the Accent on Excellence Award, the NYS Women's Inc. Woman of the Year Award, the Genesis Group Legacy Award, the Treva Wood Community Activist Award from Mohawk Valley Community Action Agency, the Richard McMahon Governance Award from the Rome Community Foundation, and the New York State Senate Commendation Award from Senator Joseph Griffo. Kelly currently serves on various boards and committees: HomeOwnership Center, Center for Family Life & Recovery, Workforce Investment Board, Mohawk Valley Housing and Homeless Coalition Board, Oneida County Office for Aging Advisory Board, City of Utica Youth Advisory Board, and Oneida County Livable Communities Steering Committee.
Mario Victoria, MD, MMM, CPE, FAAP, FAAPL
Dr. Victoria is Vice President for Medical Affairs and Chief Medical Officer at Samaritan Medical Center in Watertown, NY. He serves as Medical Director for Clifton Fine Hospital - a Samaritan Health partner and is a member of the Health Care Partners of North Country Board and North Country Initiative Board. In addition to joining the Utica Regional Advisory Board, Dr. Victoria is also a member of the Excellus BlueCross BlueShield Credentials Committee. Dr. Victoria earned a Medical Degree from the University of Medical Sciences of Havana. He completed his residency in Pediatrics at SUNY Downstate Health Sciences Center and received his Master of Medical Management degree from Carnegie Mellon University. Dr. Victoria is a member of the American Association of Physician Leadership, the American Academy of Pediatrics, the American Medical Association, and the Medical Society of the State of New York.
Other Excellus BCBS regional advisory board members include Kristin Ambler, MD of Ambler Medical, James Cesare, MD of Slocum-Dickson Medical Group P.L.L.C., Richard Creedon of Utica Mutual Insurance, Ronald Cuccaro of Rising Phoenix Holdings Corporation, Frank C. DeRiso of UFCW Local One, Dietra Harvey of United Way of the Mohawk Valley, Camille T. Kahler, Esq of Saunders Kahler L.L.P., Cathleen C. McColgin, Ph.D of Herkimer College, Cathy M. Newell of Mohawk Ltd., Daniel Welchons, MD of AMP Urology, David Wippman of Hamilton College, Judith Vicks Sweet, CPA of Strategic Financial Services, Eric B. Yoss, MD, FCCP of Mohawk Valley Health System, and Jill D. Wynne, CPA of Masonic Care Community.
Contact:
Adrian Colosimo, (315) 792-9777
---
Excellus BlueCross BlueShield, an independent licensee of the Blue Cross Blue Shield Association, is a nonprofit health plan with 1.5 million upstate New York members. The company's mission is to help people live healthier and more secure lives through access to high-quality, affordable health care. Its products and services include cost-saving prescription drug discounts, wellness tracking tools and access to telemedicine. With more than 4,000 employees, the company is committed to attracting and retaining a diverse workforce to foster innovation and better serve its members. It also encourages employees to engage in their communities by providing paid volunteer time off as one of many benefits. To learn more, visit ExcellusBCBS.com.