Excellus BlueCross BlueShield is committed to making Upstate New York a better place to live, work and raise a family. As a nonprofit health plan, our mission is to provide access to affordable health care and continually improve the health and health care of residents in the communities we serve.
Our community investment opportunities strive to address disparities that impact our members and the communities in which they live. While we are unified in our mission to help people live healthier, more secure lives, our diverse approaches consider the prevailing challenges in each region.
Our 2023 focus areas will support investments continually in our community, with Event Sponsorships and Health and Wellness Awards offered year-round. This summer, we will launch a call for ideas with an opportunity for selected applicants to apply for Health Equity Innovation Grants.
Supporting Our Community
Our Community Investments and Partnerships work is supported by three strategic pillars:
Customer service: We strive to provide our partners with outstanding customer service that supports the work they do
Impact: We work to ensure meaningful, measurable impact for our members and the communities we serve
Partnerships: We advance partnerships with community-based organizations that help people lead healthier lives
These three pillars support our efforts to impact the community through Event Sponsorships, Health and Wellness Awards, Health Equity Innovation Grants, Employee Volunteerism, and Member and Community Health Improvement (MACHI) Grants.
Bringing Dental Care To Children At School
Since its inception in 1971, the North Country Family Health Center (NCFHC) has endeavored to break down barriers to care for the underserved in rural Northern New York. Their effort "Expanding Access to Pediatric Preventative Oral Health Services through a Mobile School-Based Dental Program" operates in collaboration with local school districts which help to promote the services and engage students, families, and faculty in the importance of oral healthcare, hygiene, and prevention. Excellus BlueCross BlueShield awarded the NCFHC Mobile School-Based Dental Program with a Member and Community Health Improvement (MACHI) Initiative grant to help close the gaps in care. This funding support empowered the NCHFC to purchase five new portable dental units, add a .71 FTE dental hygienist, commence service in three additional locations (Port Leyden, Glenfield, and South Lewis Middle/High School), and expand external promotional efforts in those participating school districts.
Committing To Fitness At The Boilermaker
The Boilermaker is a health and wellness agency best known for conducting a nationally renowned 15k road race and the Utica region's premier event. The Boilermaker uses the platform afforded by the race to serve as a year-round agent to promote health and wellness through a variety of programs and urban initiatives. Examples of community outreach include urban garden and kids after school running programs. Excellus BlueCross BlueShield is the presenting sponsor of the 15K Road Race, as well as the Corporate Cup competition. The Boilermaker, which attracts elite and casual runners from around the world, generates millions of dollars of economic activity for the region.
Partnering To Feed Children In Need
Providing access to summer meals for children in low-income areas is an important priority for Catholic Charities of Broome County in partnership with Excellus BlueCross BlueShield. When school is out during the summer months and children are no longer receiving breakfast and lunch at school, many families struggle to feed their children nutritious meals each day. Food costs can rise by hundreds of dollars a month. The Catholic Charities Summer Lunch and Literacy summer program works to fill this critical gap. The program also provides a reading challenge for the kids to participate in to receive a free backpack filled with school supplies at the end of the program.
Standing Against Racism
YWCA Stand Against Racism is a national campaign with a weeklong focus of higher profile events held annually to raise awareness about the impact of institutional and structural racism and by mobilizing individuals, organizations and employers to advocate racial justice. Excellus BlueCross BlueShield is proud to be a part of Stand Against Racism and their mission to provide opportunities for communities across the United States to find an issue or a cause that inspires them to take a #StandAgainstRacism and to unite their voices to educate, advocate, and promote racial justice.
Supporting Healthy Eating And The Community
Brady Urban Farm, Syracuse, is working to create an economically sustainable and resilient source of affordable, locally grown food for the community, skilled and employable youth and adults, hands-on community education, and respite for the community. The program offers a community-supported agriculture share to provide healthy, locally grown and readily available produce and offer cooking classes and recipe cards for participants and market stand customers. In addition, with the support of an Excellus BlueCross BlueShield Community Health Award, Brady Urban Farm has launched a Southside Wellness Ambassador program, which provides wellness education and meals on Syracuse's Southside. Wellness ambassadors engage neighbors of Brady Farm (located on Ford Avenue) to increase their consumption of fresh fruits and vegetables through delivering food to families and then having them join online to take part in a cooking session with the delivered ingredients.
Promoting Healthy Families
Syracuse Community Connections works with individuals, families and communities in the City of Syracuse to promote health and well-being through prevention, intervention and education. The grant funds from Excellus BlueCross BlueShield have been used to enhance and expand its "Mother Witt" program at the Southwest Community Center in the Southwest neighborhood of Syracuse. The program provides culturally competent one-on-one doula mentorship for at-risk pregnant women. A doula is a nonmedical person who supports a woman during her pregnancy, labor and delivery, and after her baby is born. The program also includes group educational classes and tailored support to help families have a healthy start. Goals include engaging expectant and new mothers, removing barriers to prenatal and postpartum care, increasing breastfeeding rates, and ensuring screening for postpartum depression among participants. The Excellus BlueCross BlueShield grant for the Mother Witt Doula Program complements Syracuse Community Connections' Healthy Start programming, made possible through their partnership with the Healthy Families Division of the Onondaga County Health Department.
Creating Healthy, Affordable Meals
Excellus BlueCross BlueShield sponsors the Cooking Matters program for Flower City Habitat for Humanity's new homeowners. This special cooking class offered through Foodlink, a provider of food to food pantries across the Rochester region, empowers families at risk of hunger with the skills, knowledge, and confidence to make healthy and affordable meals. According to the U.S. Department of Agriculture, lower-income households tend to eat less nutritious foods as it can be difficult to afford healthier food items. Program participants work alongside volunteer culinary and nutrition experts to learn how to select nutritious and low-cost ingredients and prepare them in ways that provide the best nourishment possible for their families.
Screening Diabetic Patients
Excellus BlueCross BlueShield funding allows the UR Medicine Primary Care and Flaum Eye Institute improve retinal screenings for diabetic patients. Retinal cameras in UR Medicine primary care practices allow retinal images to be taken at a patient's regular diabetic appointment. The images are transmitted to Flaum Eye Institute using telehealth to be read. Having the screening taken at the patient's regular appointment makes it more convenient and more likely to be completed. The program goal is to improve screening rates to the 90th percentile.
Supporting People With Developmental Disabilities
As part of our commitment to the community Excellus BlueCross BlueShield has sponsored The Dunkin' Run Arc Race for several years. The Dunkin' Run Arc Race benefits the Arc of Onondaga and is held each fall at Long Branch Park in Liverpool. The USATF-certified event includes Half Marathon and 5K runs, a non-competitive 3K Family Fun Walk and a Kids 1 Mile Fun Run for children ages 5-12. Each year the event draws almost 2,000 runners, walkers and volunteers from the Central New York Community, the road race raises critical funds for programs and services for people with developmental disabilities.
Stretching Mind, Body and Soul
The DICK'S Sporting Goods Open is an elite professional golf tournament on the PGA TOUR Champions that is held in Endicott, NY. The DICK'S Sporting Goods Open is operated by Broome County Community Charities, Inc. (BCCC) and has donated over $17.2 million back to charity. Excellus BlueCross BlueShield supports the BCCC's mission of focused funding towards health care related organizations with the intent to assist the greatest number of people within the community. Both the United Health Services Foundation and Lourdes Hospital Foundation have been primary recipients of annual donations made by BCCC. In addition to the golf tournament there are several other events throughout the week, which includes the Excellus BlueCross BlueShield sponsored Sunrise Yoga which is held on the golf course before the final round of the golf tournament.
Taking Steps To Increase Physical Activity
For over ten years, Excellus BlueCross BlueShield has sponsored the Schuyler Steps Out program, a free community walking program designed to get people who live or work in Schuyler County walking and moving. Participants are encouraged to increase activity and healthy habits over an eight-week period. The program has a competition aspect with winning the team logging in the most steps and receiving a small prize and bragging rights at the end of the eight-weeks! Participants have shared that they have increased activity, lost weight, joined fitness clubs, improved healthy eating habits, and even reduced use of some medications.
Access To Healthier Food
Excellus BlueCross BlueShield has developed a strong partnership with the Food Bank of the Southern Tier over the last three years. A healthier community means a healthier bottom line for health insurers, who have found it much less costly to keep people healthy than to treat illnesses that can be avoided with a healthier lifestyle. Access to healthy food is so critical to maintaining good health the partnership between Excellus BCBS with the Food Bank just makes sense. The company is involved with several sponsorship opportunities and has participated in the Food Bank's Leader of the Pack corporate packing challenge, sponsored their Truck Upgrade Project, granted a Community Health Award to support the Kids' Farmers Market, and sponsored the Selfless Elf 5K. Working with the Food Bank helps Excellus BlueCross BlueShield delve further into its mission while the Food Bank has helped provide a model for client-centered service.
Cooking For Better Health
The Madison County Rural Health Council (Morrisville, NY) has coordinated and conducted several diabetes preventions (now Prevent T2), chronic disease, chronic pain, and diabetes self-management programs over the past several years, with more than 100 participants. Each class emphasized the importance of healthy eating, including increasing the consumption of vegetables, but they did not allow time to teach the participants how to prepare healthy meals. With the financial support of a Community Health Award from Excellus BlueCross BlueShield, the Council was able to add two lunch classes to involve participants in learning about the preparation of healthy meals, a chance to reconnect with and support each other, and to educate and inspire them to continue their journey to better health.
Transportation For Those In Need
The Volunteer Transportation Center, Inc. (VTC), established in 1991, drives thousands of miles each year assisting community members in Jefferson, Lewis and St. Lawrence Counties. Over the last 20 years, this essential non-profit organization has provided rides to health care appointments, grocery shopping, and other destinations for residents. The VTC received funding from Excellus BCBS in support of the nonprofit organization's activities in 2020.
Essential Supplies For Students
Pencils and Paper, a program administered by Jewish Family Service of Rochester, serves the educational, creative, and personal care needs of students in the Greater Rochester area. Pencils and Paper provides free school and hygiene supplies to Rochester City School District teachers at high-poverty schools. Supported by donations from volunteers, local businesses and foundations, Excellus BlueCross BlueShield is proud to provide funding for basic hygiene items, such as band aids, tissues, hand sanitizers, toothbrushes, deodorant, and more. With challenges in school funding, many teachers spend hundreds of dollars of their own money to equip students with school needed supplies. Pencils and Paper is a community resource where teachers can access supplies to help expand and enrich their students' studies, provide materials for homework, and help them develop and maintain good hygiene practices.
Connecting With Children Through Reading
The Help Me Read program, a one-on-one in-school tutoring program at the elementary school level is dedicated to improving graduation rates in the City of Rochester. Excellus BlueCross BlueShield employees volunteer their time throughout the school year to help children learn how to read. Students who participate in the program have seen significant improvements in their reading levels, some increasing their reading proficiency by multiple grade levels in one year.
Spring Cleaning at Our Community Parks
Volunteers from Excellus BlueCross BlueShield spent the day sprucing up Syracuse City parks after a long winter as a part of a biannual Employee Volunteer Day. Braving the rain, volunteers collected litter, raked leaves, and swept the pool deck at Kirk Park in order to help get it ready for summer use.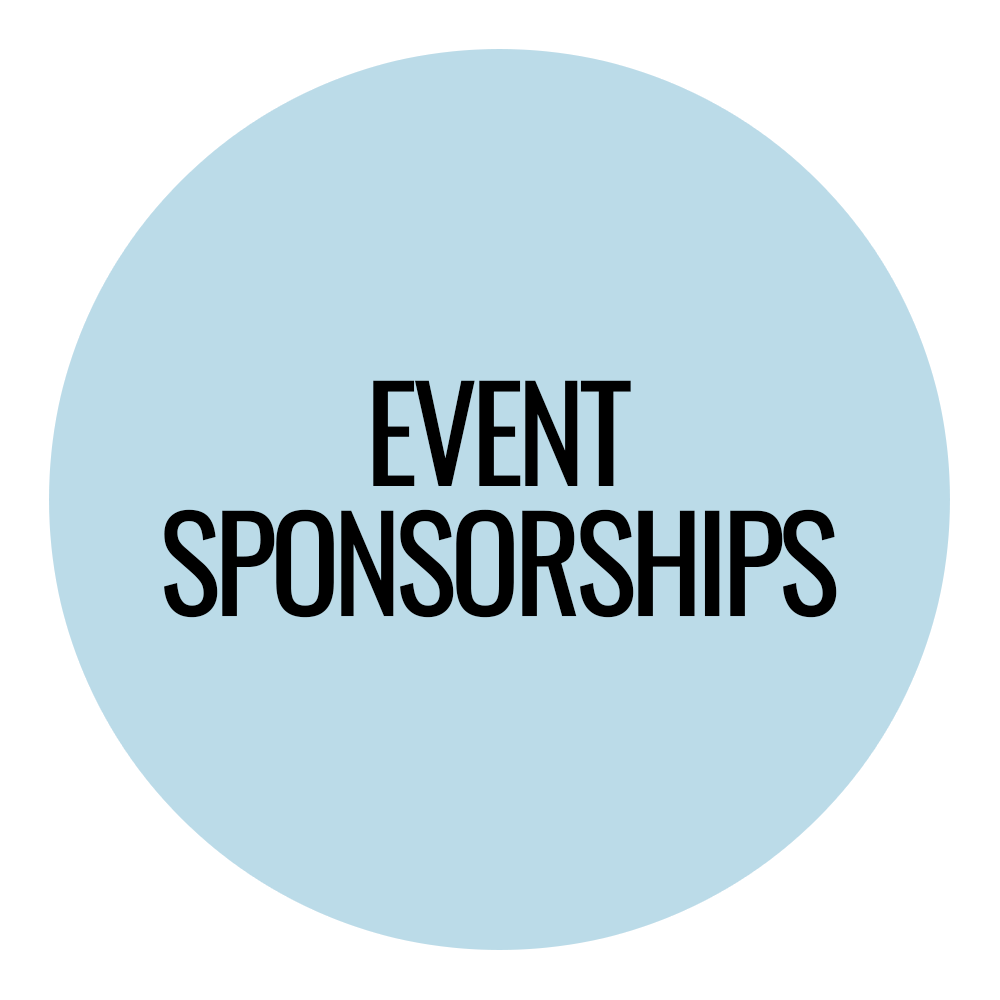 Event Sponsorships (Year-Round)
These opportunities are for applicants seeking funding for events that support activities that align with our mission to help people lead healthier and more secure lives through access to high quality, affordable health care. Event sponsorship examples include fundraisers, health fairs, health seminars, galas, and summits.
Health and Wellness Awards (Year-Round)
These opportunities support programs that conduct ongoing work or initiatives designed to improve health and ultimately health outcomes. Given that most disparities are due to many causes, preference is given to programs that address specific health conditions and/or factors linked to health disparities .
Health Equity Innovation Grants
These grants focus on innovative initiatives that address disparities in health care and improve health outcomes. The target population for these grants are historically marginalized and minoritized groups and groups at highest risk for experiencing poor health outcomes. These include racial and ethnic communities, LGBTQ+, people with disabilities, veterans, refugees, and rural communities. Project initiatives require clear metrics for demonstrating improved outcomes and reporting. Successful initiatives that align with our investment strategy may be selected for additional multi-year funding.
Note: Our Health Equity Innovation Grants will launch in summer 2023. Check back in August for more information.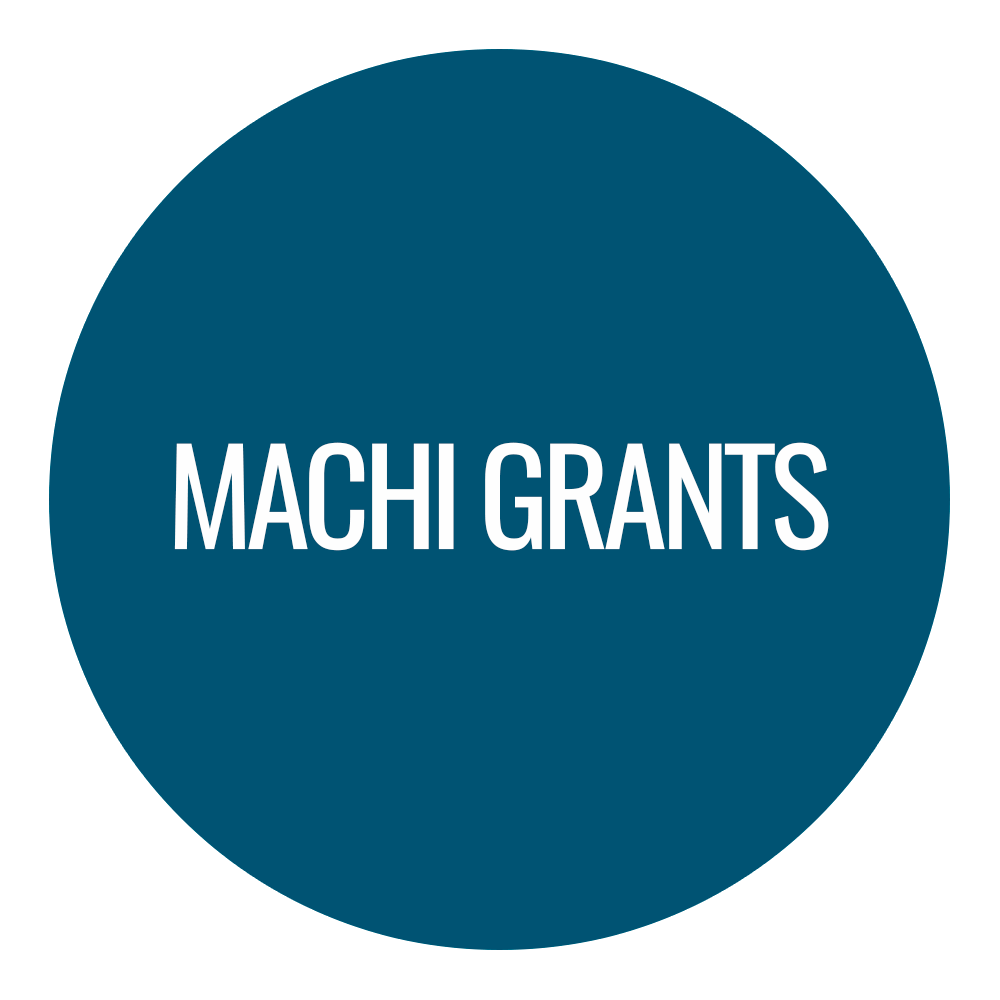 Member and Community Health Improvement (MACHI) Grant Program
The MACHI grant program provides funding to local, nonprofit organizations that share our vision for healthier communities. These 2- to 3-year grants support initiatives with specific objectives and measurable outcomes for improving health. Our current focus is on reducing racial disparities in maternal health.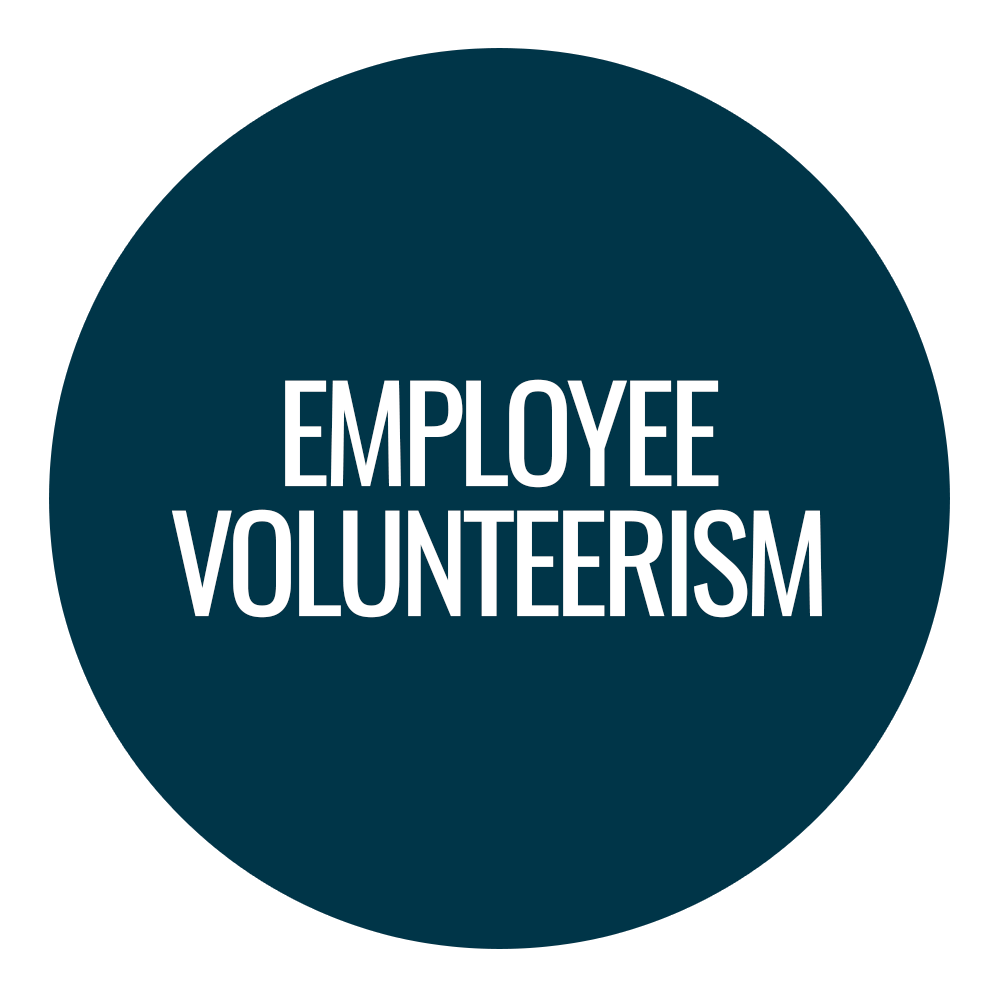 Employee Volunteerism
Employee volunteerism aligns with our company's vision and values of improving the health of our community.
Excellus BCBS provides employees with volunteer time off hours to cultivate community connections through volunteer service, engage with the community via board membership and help nurture meaningful community relationships.
Contact the Community Investments and Partnerships Team: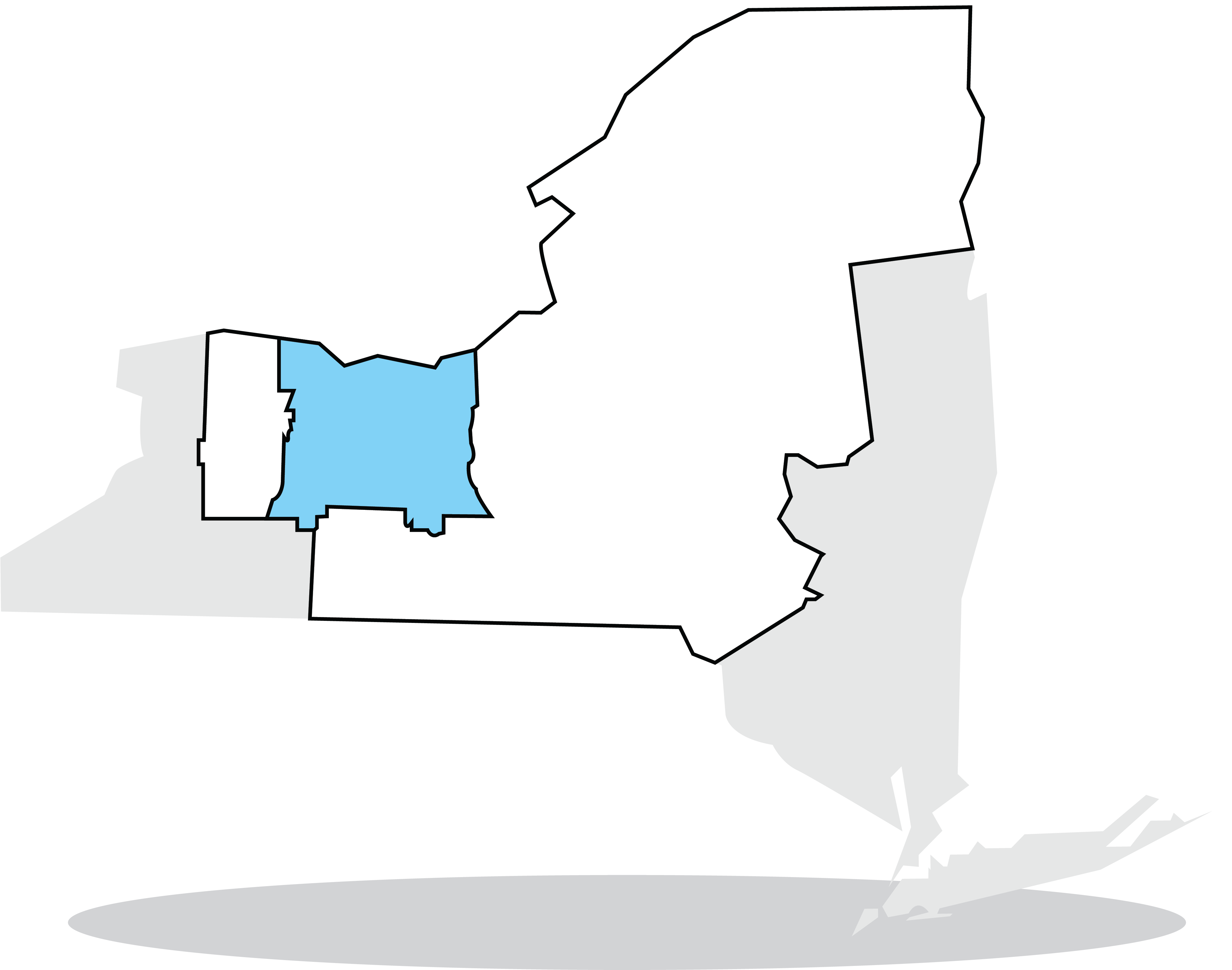 Rochester (Monroe, Wayne, Livingston, Ontario, Yates and Seneca counties)
Dajia Richardson, Dajia.Richardson@excellus.com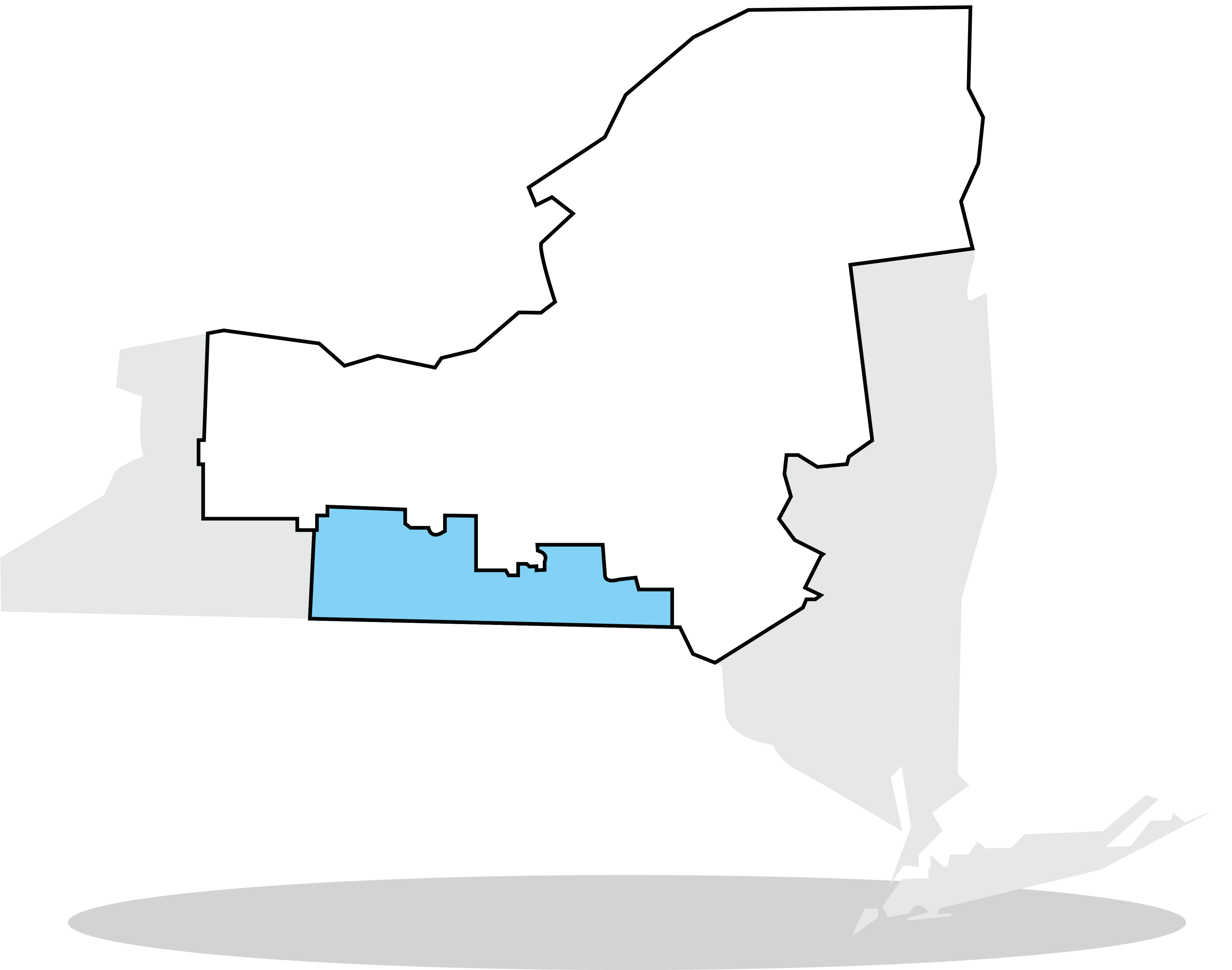 Southern Tier (Chenango, Broome, Tioga, Chemung, Schuyler and Steuben counties):
Amber Granger, Amber.Granger@Excellus.com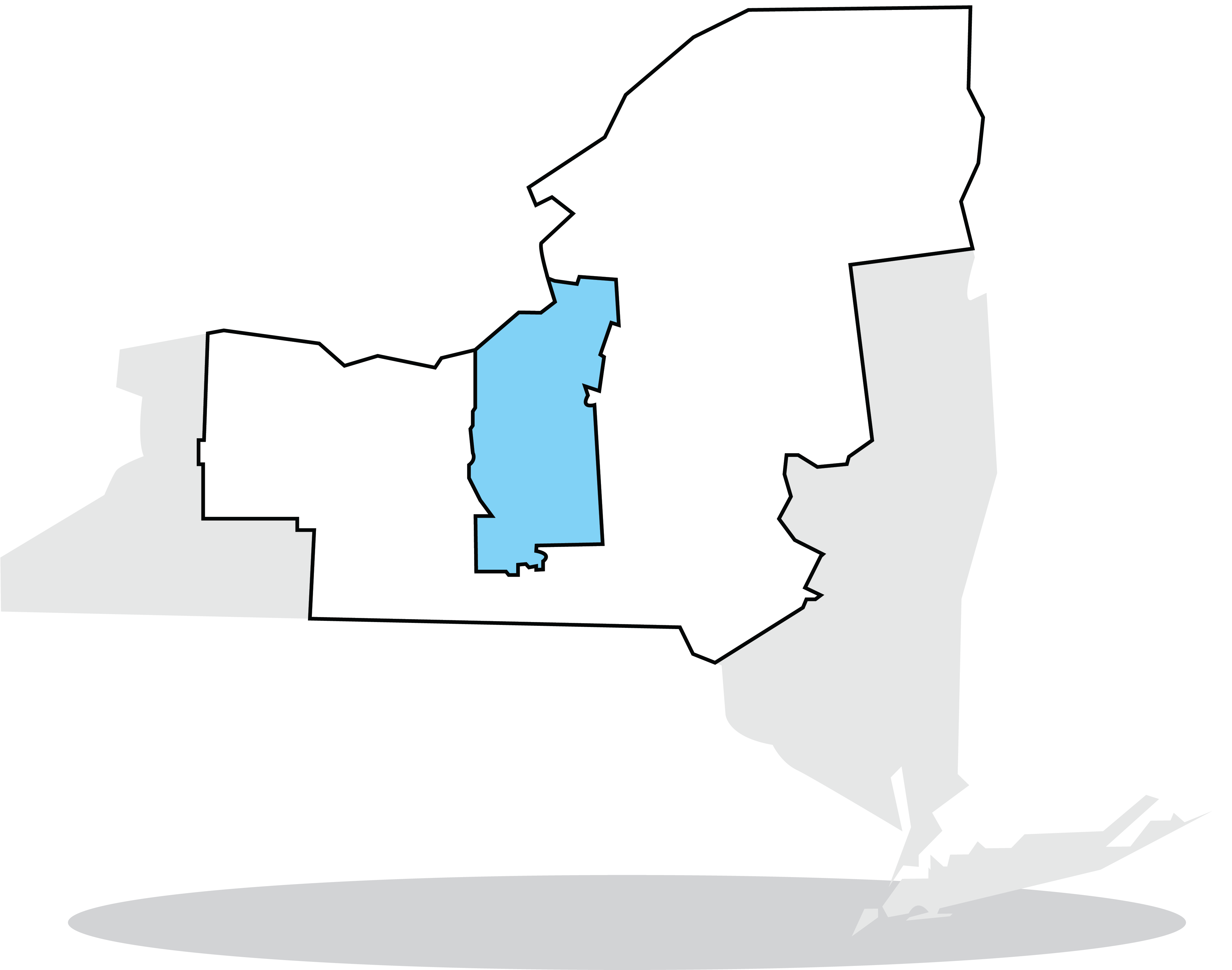 Central New York (Onondaga, Oswego, Cayuga, Cortland and Tompkins counties):
Robyn Smith, Robyn.Smith@Excellus.com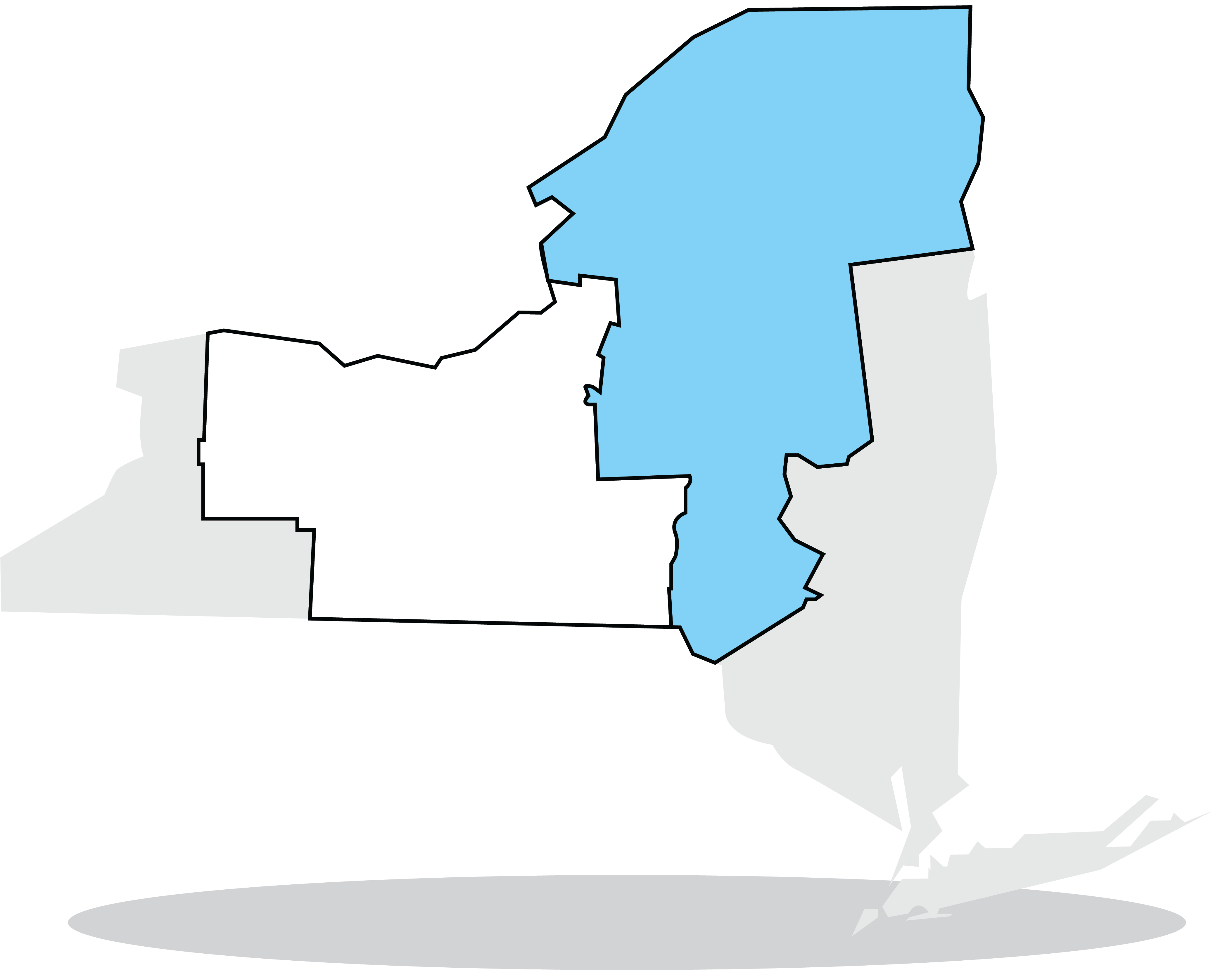 Utica/North Country (St. Lawrence, Jefferson, Lewis, Franklin, Clinton, Essex, Hamilton, Herkimer, Fulton, Oneida, Madison, Montgomery, Otsego and Delaware counties):
Shayna Keller, Shayna.Keller@Excellus.com
Excellus BlueCross BlueShield receives hundreds of corporate giving requests every year. Each corporate giving request that benefits a charitable organization will be reviewed. Our corporate giving must follow all applicable laws, regulations, and corporate policies and refrains from contributing to political organizations, political candidates and labor unions (unless the payees are registered 501(c)(3) charitable organizations). In addition, we will not fund organizations that conflict with our corporate mission, goals, policies or products, including organizations that discriminate against persons or groups on the basis of age, political affiliation, race, nationality, ethnicity, gender, gender identity, disability, sexual orientation, HIV/AIDS status or religion.
Excellus BlueCross BlueShield's 31-county region includes: Broome, Cayuga, Chemung, Chenango, Clinton, Cortland, Delaware, Essex, Franklin, Fulton, Hamilton, Herkimer, Jefferson, Lewis, Livingston, Madison, Monroe, Montgomery, Oneida, Onondaga, Ontario, Otsego, Oswego, Schuyler, Seneca, Steuben, St. Lawrence, Tioga, Tompkins, Wayne and Yates counties.
Modal for Rules/Requirements for Health and Wellness Awards
Modal for Rules/Requirements for Event Sponsorships
Modal for Health Equity Awards Application Information