Excellus BlueCross BlueShield has been recognized by Forbes as one of the best employers in America for diversity.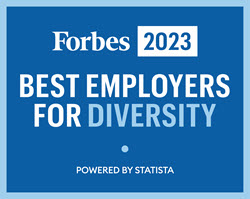 Excellus BCBS was one of 500 companies on the Forbes Best Employers for Diversity 2023 list.
Excellus BCBS ranked 135th overall on the nationwide list
Excellus BCBS ranked 17th overall in the insurance industry
This was Excellus BCBS's first time on the Forbes Best Employers for Diversity list.
"Every day, our employees model inclusion, diversity, equity, and access – always working to see, value, and empower all people," said Jim Reed, president and chief executive officer, Excellus BCBS.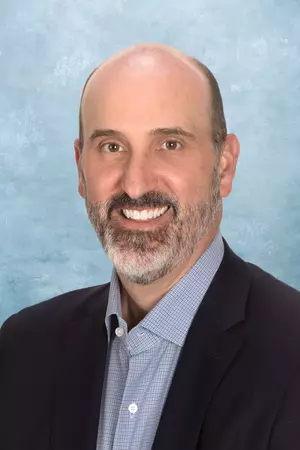 "We are honored by this recognition, and also acknowledge that when it comes to diversity, there is always more to do."
The Best Employers for Diversity 2023 were selected based on a survey of about 45,000 U.S. employees working for companies with a minimum of 1,000 employees.
The recognition was based on the following criteria:
Direct recommendations: Survey participants shared opinions on a series of statements regarding age, gender, ethnicity, disability, LGBTQA+ and general diversity in their current workplace.
Indirect recommendations: Participants belonging to underrepresented groups also evaluated other employers in their industries.
Data: Companies were evaluated on a range of diversity-related best practices, including the presence of resource groups within the company, the publication of diversity data and more.
The Best Employers for Diversity 2023 award was presented by Forbes and Statista Inc., a statistics portal and industry ranking provider. The full list is available on the Forbes website.
Earlier this year, Forbes also ranked Excellus BCBS as #2 on its 2023 list of America's Best Midsize Employers.

Contact:
Karen Feigel (585) 238-4308
---
Excellus BlueCross BlueShield, an independent licensee of the Blue Cross Blue Shield Association, is a nonprofit health plan with 1.5 million upstate New York members. The company's mission is to help people live healthier and more secure lives through access to high-quality, affordable health care. Its products and services include cost-saving prescription drug discounts, wellness tracking tools and access to telemedicine. With more than 4,000 employees, the company is committed to attracting and retaining a diverse workforce to foster innovation and better serve its members. It also encourages employees to engage in their communities by providing paid volunteer time off as one of many benefits. To learn more, visit ExcellusBCBS.com.