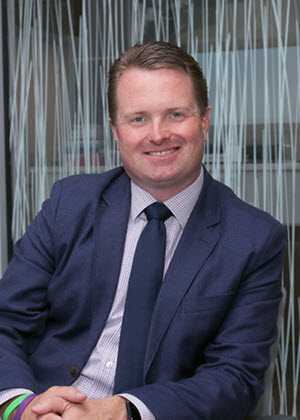 Excellus BlueCross BlueShield has named Michael C. Backus, Derrick L. Murry, MPH, and Robert Weisenthal, MD, to its Central New York Regional Advisory Board.
"As a local health plan, our mission is to help people in our communities live healthier and more secure lives through access to high-quality, affordable health care. With their wide range of experience and expertise in community relations, health care administration, and medicine, these individuals add breadth and depth to our board as we work to fulfill our mission," said Excellus BCBS Central New York Regional President Mark Muthumbi.
Michael C. Backus is president and chief executive officer of Oswego Health. Backus advocates for health care in the region as he works with state and federal authorities to further increase access to high-quality care, including strategic infrastructure planning throughout Central New York. He also coordinates all lobbying and advocacy work on behalf of Oswego Health for future initiatives and local healthcare needs. As an emerging health care leader, he is part of the American Hospital Association NextGen Fellowship Program and serves on the board of directors for the Healthcare Association of New York State (HANYS).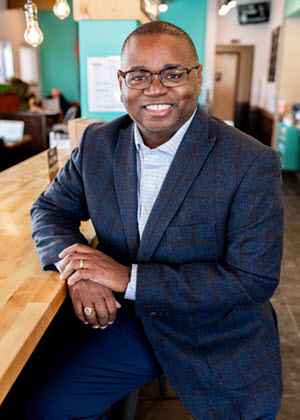 Backus previously served on the Oswego Health Board of Directors (2016-2020) and the ConnextCare Board of Directors, for which he sat on the credentials and legislative committees for the National Association of Community Health Centers. Backus holds a master's degree in public administration, along with a bachelor's degree from Le Moyne College, where he is also a member of the Board of Regents. A lifelong resident of Oswego County, Backus resides in Mexico with his wife and two children.
Derrick L. Murry, MPH, serves as chief executive officer of Retina-Vitreous Surgeons, the region's largest retina specialty practice. In this role, Murry supports professionals and ancillary staff in the alignment of strategies to improve and preserve sight within the population of Central New York. Prior to joining RVS, he served in leadership positions at the Syracuse Community Health Center from 2015 to 2022, most recently as chief business development officer. Murry also previously served as chief operating officer of North Medical P.C./St. Joseph's Physicians.
Throughout his career, Murry has served in a variety of healthcare leadership roles focused on the management, operations, and business development of multi-specialty ambulatory care facilities. Murry earned a master's degree in public health from Walden University, Minneapolis, Minn., and a bachelor's degree in political science and health information management from Saint Louis University.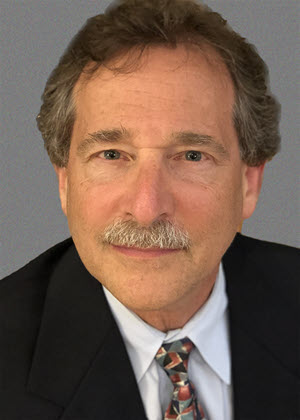 Robert Weisenthal, MD, is president of CNY Eye Care and a clinical professor of ophthalmology at Upstate Medical University. Weisenthal earned his bachelor's and medical degrees from the University of Wisconsin. He served his ophthalmology residency at the University of Pennsylvania's Scheie Eye Institute, and his cornea and external disease fellowship at the University of Iowa Hospitals & Clinics.
Weisenthal has been a member of multiple societies, including the American Academy of Ophthalmology, American Medical Association, Onondaga County Medical Society, Castroviejo Corneal Society, New York State Ophthalmologic Society, Medical Society of New York State, Paton Society, Eye Bank Association of America, and the Pediatric Keratoplasty Association. He has also authored and contributed to an abundance of clinical research studies, peer-reviewed publications, curriculum book chapters, and abstracts, along with being an invited lecturer and visiting professor. Weisenthal resides with his wife and has three children.
Contact:
Edward Byrnes, (315) 404-3766
---
Excellus BlueCross BlueShield, an independent licensee of the Blue Cross Blue Shield Association, is a nonprofit health plan with 1.5 million upstate New York members. The company's mission is to help people live healthier and more secure lives through access to high-quality, affordable health care. Its products and services include cost-saving prescription drug discounts, wellness tracking tools and access to telemedicine. With more than 3,500 employees, the company is committed to attracting and retaining a diverse workforce to foster innovation and better serve its members. It also encourages employees to engage in their communities by providing paid volunteer time off as one of many benefits. To learn more, visit ExcellusBCBS.com.