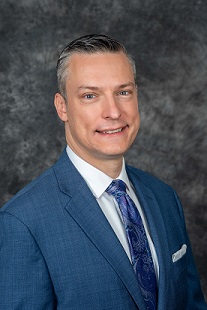 Andrew Napierala has been hired as Vice President of Medicare and Individual Market Sales for Excellus BlueCross BlueShield.
His oversight will include field sales, telesales, retail sites, and broker operations for these lines of business.
An upstate New York native, Napierala has two decades experience in consumer sales in health insurance and the financial services industry.
Contact:
Joy Auch, (585) 238-4374
---
Excellus BlueCross BlueShield, an independent licensee of the Blue Cross Blue Shield Association, is a nonprofit health plan with 1.5 million upstate New York members. The company's mission is to help people live healthier and more secure lives through access to high-quality, affordable health care. Its products and services include cost-saving prescription drug discounts, wellness tracking tools and access to telemedicine. With more than 3,500 employees, the company is committed to attracting and retaining a diverse workforce to foster innovation and better serve its members. It also encourages employees to engage in their communities by providing paid volunteer time off as one of many benefits. To learn more, visit ExcellusBCBS.com.