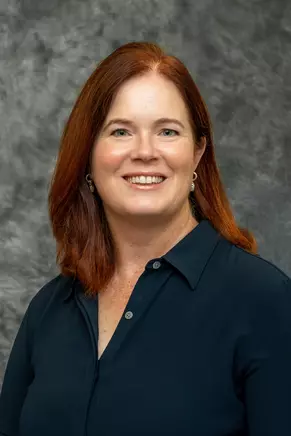 We've already had some sizzling days, and there will be many more this summer. Not everyone responds to the heat in the same way, and for some people, a stretch of high temperatures can be deadly.
Heat-related illness, known as hyperthermia, results from exposure to extreme heat, with the body unable to properly cool. Prompt treatment with fluids and cooling the core body temperature are critical to reducing illness and preventing death.
"The elderly are prone to heat exhaustion since, as we age, our bodies don't regulate heat as well as they did when we were younger," says Lorna Fitzpatrick, MD, vice president for medical affairs and senior medical director at Excellus BlueCross BlueShield. "Often, seniors aren't aware of the impact of high temperatures on their bodies until it's too late,"
In addition to the elderly, the Centers for Disease Control and Prevention says people at greatest risk for heat-related illness include those who are overweight or have existing medical conditions, such as diabetes and heart disease.
Among the symptoms of heat exhaustion are headache, nausea, dizziness, weakness, irritability, thirst, heavy sweating (or no sweating), elevated body temperature, muscle cramping, and decreased urine output. If untreated, heat exhaustion may progress to heat stroke, a life-threatening condition that can damage the brain or other vital organs and, in severe cases, cause multiple organ system failure and death.
Dr. Fitzpatrick offers the following tips to prevent heat-related illness:
Check on those at risk.During a heat wave, frequently check on people at risk, such as the elderly, disabled, or homebound. Check on them at least twice a day.
Ask your health care providerif you or someone you care for is vulnerable to excessive heat. Some conditions or medications can impair the body's ability to regulate temperature, inhibit perspiration, or restrict how much fluid can be consumed.
Wear light clothing. On extremely hot days, dress in lightweight, light-colored, and loose-fitting clothes.
Drink liquids.In hot weather, make sure you, or the person you care for, consume an appropriate amount of nonalcoholic fluids. Stay away from beverages high in sugar or caffeine, as they cause the body to lose more fluid.
Don't wait until you feel thirstyto have a beverage. By the time you recognize the thirst, you are already in need of fluids.
Take a cool shower or bath.Taking a shower or bath with room-temperature water will allow your body to cool.
First aid for someone with heat exhaustion includes immediate medical attention from an urgent care center or hospital emergency room. If medical care isn't available, call 911 and stay with the individual until help arrives. Remove unnecessary clothing, including shoes and socks. Encourage frequent sips of cool water, and apply cold compresses to the head, neck, and face.
Contact:
Joy Auch, (585) 238-4374
---
Excellus BCBS, an independent licensee of the Blue Cross Blue Shield Association, is a nonprofit health plan with 1.5 million upstate New York members. The company's mission is to help people live healthier and more secure lives through access to high-quality, affordable health care. Its products and services include cost-saving prescription drug discounts, wellness tracking tools and access to telemedicine. With more than 4,200 employees, the company is committed to attracting and retaining a diverse workforce to foster innovation and better serve its members. It also encourages employees to engage in their communities by providing paid volunteer time off as one of many benefits.