Sady Alvarado-Fischer, Vice-President of Diversity, Equity & Inclusion at Excellus BlueCross BlueShield, has been selected as a "Healthcare Diversity Leader" by the National Diversity Council. Sady will be formally recognized for her leadership excellence at the 4th Annual National Healthcare DEI Conference to be held on Tuesday, August 1st and Wednesday, August 2nd.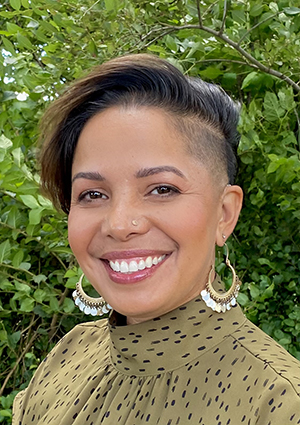 The National Diversity Council engages in dialog and action with the healthcare community on inclusion & leadership best practices. The council addresses all issues pertaining to cultural awareness in the health industry to create a positive impact on individuals, organizations, and the community.
"Sady pours her heart and soul into advancing our health plan's commitment to diversity, equity, and social justice. She is very deserving of the National Diversity Council's Healthcare Diversity Leader award. The impact that Sady has made here at Excellus BCBS and in the community has enriched the lives of many and empowered change and success," says Lori Florack, Excellus BCBS senior vice president of Human Resources.
Sady Alvarado-Fischer, CDP (she/her/ella) is a dynamic and highly sought-after, award-winning Queer, feminist, Latina changemaker, known for her energy and passion around social justice issues. As the Vice-President of Diversity, Equity & Inclusion at Excellus BlueCross BlueShield, Sady develops, leads, and executes the company's DEI strategy.
Sady is entrusted with challenging the status quo and creating a welcoming and equitable work culture. Under her leadership, DEI went from one department's job to everyone's responsibility to apply what she calls an "I.D.E.A. Mindset." She has led the implementation of several policies, programs, and practices that are intentional about addressing and eliminating the impact of biases in all parts of the business. In addition to leading corporate key DEI goals, Sady works across all lines of business to identify and implement key divisional DEI-related goals.
For more information on our Health Plan's diversity efforts, click here.
Contact:
Melissa Klinko, Regional Corporate Communications Manager (607) 725-6695
---
Excellus BlueCross BlueShield, an independent licensee of the Blue Cross Blue Shield Association, is a nonprofit health plan with 1.5 million upstate New York members. The company's mission is to help people live healthier and more secure lives through access to high-quality, affordable health care. Its products and services include cost-saving prescription drug discounts, wellness tracking tools and access to telemedicine. With more than 4,200 employees, the company is committed to attracting and retaining a diverse workforce to foster innovation and better serve its members. It also encourages employees to engage in their communities by providing paid volunteer time off as one of many benefits. To learn more, visit ExcellusBCBS.com.