The hospitalization rate from flu cases at this point in the year is higher than the rate observed at this same point during previous flu seasons going back to 2010-2011, according to the Centers for Disease Control and Prevention. As of late October, influenza tracking by the CDC shows at least 880,000 illnesses, 6,900 hospitalizations, and 360 deaths.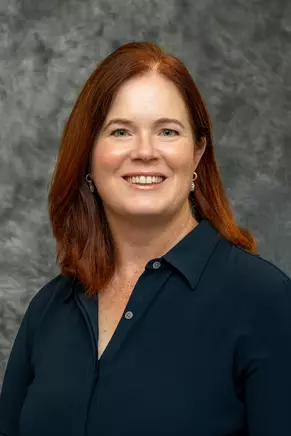 Lorna Fitzpatrick
"We need to take flu seriously, especially when it comes to older adults, young children, pregnant women, nursing home residents, and people with asthma, lung disease, heart disease, diabetes, or obesity," says Lorna Fitzpatrick, MD, vice president of medical affairs and senior medical director at Excellus BlueCross BlueShield. The 2021-2022 flu season saw an estimated 9 million flu illnesses, 4 million flu-related medical visits, 100,000 flu-related hospitalizations, and 5,000 flu deaths, according to the CDC. Older adults accounted for 83% of the deaths.
Influenza, or 'flu', is a contagious respiratory illness caused by influenza viruses. Flu season typically begins in October, peaks in February, and continues until May. Last season, activity began to increase in November and remained elevated until mid-June. According to Fitzpatrick, most people who get the flu have mild illness and recover, without medical care, in less than two weeks. Some people in high-risk groups are more likely to develop flu-related complications.
Vaccination helps prevent infection and can also prevent serious outcomes in vaccinated people who still get sick with flu. The CDC recommends everyone ages 6 months and older gets a flu vaccine annually.
"Last flu season, about half (51.4%) of eligible individuals received the flu vaccine, which is simply too few," says Fitzpatrick. Vaccination rates vary by race. Last season, 54.6% of those vaccinated were white, 45.0% were Hispanic, and 44.5% were black.
Flu vaccinations are available at nearly every neighborhood and grocery store pharmacy, and at many medical practices. Vaccine supplies are plentiful - manufacturers project they will supply the U.S. with as many as 183 million doses. All will be quadrivalent (four component). New this season, is a recommendation for the use of higher dose and adjuvanted flu vaccines in people ages 65 and older over the standard dose, unadjuvanted flu vaccines.
"Consult your health care provider if you have any questions about your eligibility to receive the flu vaccine," advises Fitzpatrick. "While it is never too early or too late in the flu season to get vaccinated, sooner is better as it takes about two weeks for the vaccine to provide protection."
Find a flu vaccine site near you online by visiting www.vaccines.gov, and then clicking on "Find Flu Vaccines."

Contact:
Joy Auch (585) 238-4374
---
Excellus BlueCross BlueShield, an independent licensee of the Blue Cross Blue Shield Association, is a nonprofit health plan with 1.5 million upstate New York members. The company's mission is to help people live healthier and more secure lives through access to high-quality, affordable health care. Its products and services include cost-saving prescription drug discounts, wellness tracking tools and access to telemedicine. With more than 3,500 employees, the company is committed to attracting and retaining a diverse workforce to foster innovation and better serve its members. It also encourages employees to engage in their communities by providing paid volunteer time off as one of many benefits. To learn more, visit ExcellusBCBS.com.